Pitchman Secrets with Legendary Copywriter David Deutsch
Published by: David Garfinkel on 02-03-2020
Tweet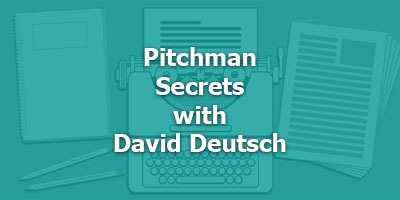 Because he's the guy who can fix it.
And, he's our guest today. David's promo's have come close to pulling in $1 billion in sales. He's written for Agora and the company formerly known as Boardroom (it's now called Bottom Line Publications). David works with copy teams in the U.S. and around the world.
He's the author of Million Dollar Marketing Secrets and Think Inside The Box, two books I'm proud to say I have in my most important bookshelf (the one closest to my computer).
I'm also proud that David's a friend as well as a colleague. Today he's going to talk about something you might have never thought had anything to do with copywriting. My goal, by the end of today's show, is for you to see how it has EVERYTHING to do with copywriting.
That topic is pitchmen. From Billy Mays and Ron Popeil to the carnival barker at the county fair, pitchmen — and pitchwomen — hold some secrets that make our copy better. And David knows more about them than you would ever imagine.
Here's what David talked about with us on this special show:
- How he got into studying pitchmen.
- Who pitchmen are and why what they do is so close to writing copy
- Why he has studied pitchmen (and why you should, too)
- With a pitchman, it's NOT "all in the wrist" — it's all in the VOICE
- What pitchmen do all the time that the best copy does as well
- Think word choice is important in copy? Take a close look at what pitchmen do!
- How and when pitchmen reveal the product they're pitching
- How pitchmen MAXIMIZE the chance that every prospect will buy
There's so much good info in this show you may want to listen to it more than once!
Go to David's website and get a free report: "Copywriting from A to Z"
www.DavidLDeutsch.com
Keywords:
Pitching promotions