Copywriter Story Secrets
Published by: David Garfinkel on 02-10-2020
Tweet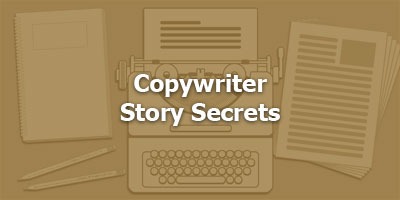 The letter crushed it. Literally. We broke the server the first day. This was for a small company and total sales were over $1 million on their mentoring program I had written the sales letter for.
To prepare for that letter, I sought out stories from people in the marketplace who would end up being prospects and customers for the mentoring program.
When I did the interviews, talking to people who were very different from me, I learned things about their motivations and their preferences that never would have occurred to me on my own.
I don't think the letter would have broken $1 million in sales or sold out in three days if I hadn't done the work to get those stories out of prospective customers.
Today, we talk about getting stories before you start writing your copy. In this fast-paced show, we cover:
>Why it's important to get stories from clients and their customers — two reasons most copywriters never consider
>How most people screw this up… and… how to fix this
>Who you want to talk to (far more types of people than you think now)
>How you want to talk to the people you're getting stories from (vitally important — makes all the difference)
>What kind of questions to ask
>What you want to get from the people you interview
>What to do with what you get
Keywords:
interviewing secrets