The Lion Tamer of Copywriting
Published by: David Garfinkel on 08-10-2020
Tweet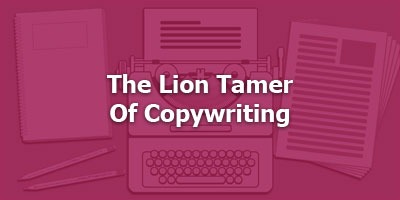 Lori is a creative strategist, speaker, author and trainer. Her company, Designing Response LLC, has been creating award-winning, sales-generating direct mail, online promotions, space advertising and design for more than 20 years.
She's worked with every big name in direct response you can think of. She's the author of AWAI's Ultimate Guide to Building a Highly Profitable Graphic Design Business, and she works with clients around the world.
On the show, she talks about little tweaks in the way your promotion looks that can lead to big gains in response.
Lion Tamer Lori says her quest is "to annihilate the great, grey wall of type."
Meaning, she wants to page to be as interesting to look at as it is to read.
To most copywriters, that might seem like no big deal.
A typical copywriter would say, "Copy is king!"
And Lori would be first to agree! But, she would add, if your page makes the reader feel uncomfortable in any way — not because of the words on the page, but the feeling the reader gets simply by trying to read it — then all the hard work the copywriter has done, is for naught.
On today's show, Lori talks about little-known distinctions in things like color, type font, and designing your page so it will work on multiple platforms (like a large computer monitor, a tablet, AND a smartphone)… information some of the largest direct marketers in the world pay her a lot of money to help them with, day in and day out.
Find out more about Lori:
https://lorihaller.com/
http://lorihaller.com
Keywords:
copywriting design online sales pages