Copywriting and the Law
Published by: David Garfinkel on 02-15-2021
Tweet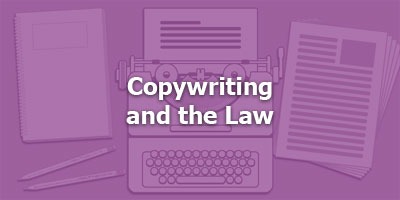 "Wouldn't it be great if there were a lawyer devoted to copywriters and other creative professionals -- not only that, but she put together customizable contracts especially for people like us?"
Well I've got two pieces of good news for you:
There is such a person. Her name is Amy Nesheim.
Secondly, she is our special guest today and she will give us some important information about Copywriting and the Law.
Amy explains some things you might never find out about otherwise, unless it's too late:
The kind of mistakes copywriters make all the time that puts them at legal risk (so you'll know not to make them)
Do copywriters need to worry about whether their copy is legally compliant? Or is that all on the client's shoulders?
What kind of claims should copywriters worry about in their copy?
Do you see anything frequently on sales pages that you think could be problematic?
What can a copywriter do to protect themselves from potential liability?
What Artful Contracts is, and how copywriters can take advantage of this website.
https://artfulcontracts.com/
Keywords:
copywriting legal contracts