The Week That Changed My Life, with Copywriter Richard Dennis
Published by: David Garfinkel on 04-26-2021
Tweet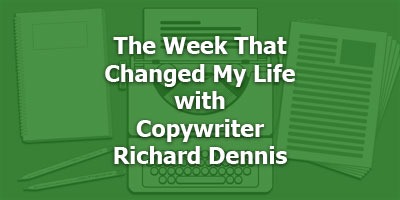 Let's take this one step further. After you get off the time machine and onto the ground, you find out you have been selected to write copy, on the spot, under Gary's watchful eye, for people who attended the seminar. What an opportunity!
Well, since all that is all imaginary, you'll be happy to know we have someone who's actually been there and done that… and is going to tell us all about. He's our guest today — Richard Dennis.
Richard's going to share a lot of his experiences from those exciting early days for many of us in direct marketing copywriting. And at the end of the show, he'll tell you about an intriguing offer where you can get use of some of his copy at no charge.
Here's the link he referred to in the show:
www.LinkedLeg.com/
Keywords:
copywriting secrets of the pros