Episode 008 - Copywriting Is a Team Sport
Published by: David Garfinkel on 06-11-2017
Tweet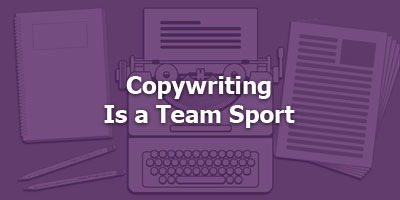 Is a Team Sport"
Key takeaways:
- Beginning and intermediate copywriters need mentors and critiques on their work.
But, surprisingly, so do A-Listers and super-successful entrepreneurs. A different
kind of support -- but, what's similar, is, they need to hear the truth about their
work and their businesses from supportive, experienced people who aren't
afraid to point out flaws and missing pieces.
- Dan Kennedy on how to decide what creativity fits and what should be cut
from your copy: "Does it advance the sale?"
- Golden advice from Gary Halbert: "When all else fails, give people what
they want."
- To this day, other top marketers and copywriters count on Carlton to
round out their advice and presentations: Two current examples -- Dan
Kennedy at Cleveland event, Clayton Makepeace at online Mastermind.
- The Mastermind process, first described by Napoleon Hill in "Think
and Grow Rich," is uniquely valuable for writers and business owners
- David read "Think and Grow Rich" in the mid-1980s, and has been
in a number of Masterminds continuously since 1989
- Early in his career, Carlton learned and benefited from what he calls
"mind melds" with people like copywriting legend Jim Rutz; marketing
master Jay Abraham; some other famous people he declined to mention;
and of course Gary Halbert, who was his business partner and writing
partner
- Sometimes Halbert would take his copy into a bar and read it to
folks over a beer. If he heard, "That's a great ad," he knew he had
a loser. If he heard "How can I get that???", he knew he had a
winner
- There's no way short of testing to know for sure if copy will
be successful, but the closest you can come is to have someone
with a lot of successful experience (and a lot of remembered
failures) to look at what you've written and be completely
honest with you
- The Platinum Mastermind is a relatively small group (about
a dozen people) that offers a classic Napoleon Hill-style
Mastermind, using the hot-seat format Carlton has refined
and perfected over many years
- More info on the Platinum Mastermind:
http://garfinkelcoaching.com/love
Keywords:
copywriting platinum mastermind john carlton