Episode 035 - Comedy and Copywriting with Kevin Rogers
Published by: David Garfinkel on 12-17-2017
Tweet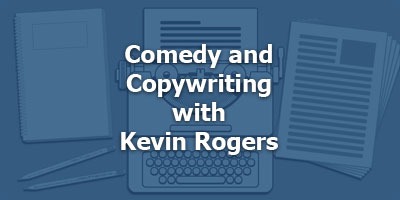 It can uplift the soul. It can make people fall in love with you. But it's one of the hardest things to accomplish in writing. And that's doubly so when it comes to copywriting.
Kevin Rogers is back to join us this week. Kevin has a long history of both copywriting, and stand-up comedy. He knows what works and what doesn't when it comes to injecting comedy into your sales copy, and he's spilling the beans for you to gobble up.
There's a lot of overlap between a career in comedy and a career in comedy. But it takes a man talented in both to bring these similarities to light. And in this episode, Kevin and David do just that.
Kevin's Website
Copy Chief
Keywords:
comedy copywriting kevin rogers