Episode 078 - Show, Don't Tell
Published by: David Garfinkel on 10-15-2018
Tweet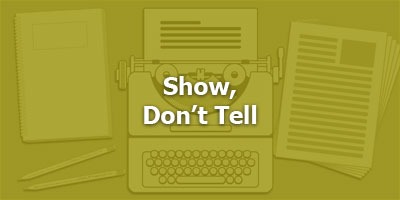 If you take it too far, you'll end up drawing pictures and using no words at all.
How do we profitably apply this to copywriting?
Copy is powerful. You're responsible for how you use what you hear on this podcast. Most of the time, common sense is all you need. But if you make extreme claims... and/or if you're writing copy for offers in highly regulated industries like health, finance, and business opportunity... you may want to get a legal review after you write and before you start using your copy. My larger clients do this all the time.
The origin of "Show, Don't Tell."
Why you don't need or want to do it all the time.
Where you do need to use it:
1. How your prospect feels now.
2. How your prospect will feel, once the benefits of the offer kick in
3. The experience of using your product or service
4. (Sometimes) What others will say about the prospect after the benefits of the offer have kicked in, and how the prospect will feel
5. How to order the product.
The main reason you want to show, not tell, in copy.
Keywords:
demonstration copywriting explanation explainer