Episode 081 - Brian Cassingena – Funnel Secrets
Published by: David Garfinkel on 11-05-2018
Tweet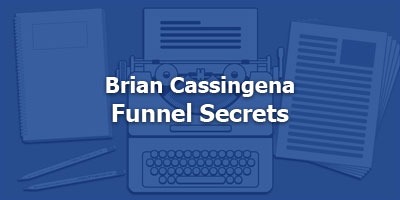 Last year, more than $1.3 million, just for Mindvalley alone.
Brian has rolled out more than 20 major funnels, and some of these are making 6 or 7 figures per year on autopilot.
Today, Brian's going to share some of his MindValley funnel secrets with us.
1. To start with, could you give us a quick summary of who MindValley is, when you worked for them, and what you did for them?
2. Now, before we get into your MindValley funnel secrets, please give us a brief, basic definition of a funnel, so even the least experienced listener will understand what we're going to be talking about.
3. What was your best-performing funnel for MindValley? Could you walk us through the pieces/steps?
4. The most successful people get to where they are by making mistakes, and learning from them. Could you share a few interesting mistakes you made with funnels, how you corrected them, and what you learned from the experience?
5. You're working with other clients these days. Maybe still with MindValley, I don't know, but at best part-time. How do you take what you learned from MindValley and apply it to developing or fixing funnels for clients?
(A few nitty-gritty specifics here, please. You don't have to give away your vast storehouse of knowledge – in fact, please don't.  But make what you do tell us very real and easy to understand.)
6. What's the easiest way to change an existing funnel to increase conversion the most?
7. What do you find marketers tend to leave out or overlook with their funnels?
8. Is there a bare-minimum checklist you could share with us (here, not in written form, but in the interview) that every funnel should have?
Geniuses Of Copywriting Podcast
Keywords:
copywriting for sales funnels