Saved by the Copywriters Podcast
Published by: David Garfinkel on 05-20-2019
Tweet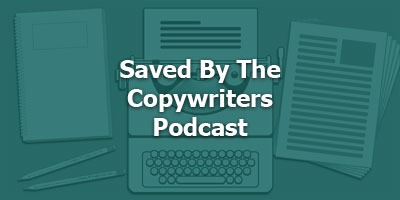 Doug is currently working on a couple of books about copywriting, but that's not why he's here today. The reason Doug agreed to come on and speak is The Copywriters Podcast itself.
That is, Doug found himself in a bind a few weeks ago. The kind of bind every copywriter both dreams of and dreads.
An onslaught of work no normal human could possibly handle. Including insane deadlines. And regular life carrying on apace.
Did Doug survive it? We'll leave you in suspense to let Doug tell you the story. But what's most interesting is not the sheer number of words, emails, pages of sales letter, etc. that Doug produced in a stunningly short period of time.
What's most interesting is how he did it. And how we were able to help.
In the same way, I hope we can help you in the future.
We get into all the details in this episode, which is useful and entertaining in an unusual way!
RockStar Copywriting
Keywords:
copywriting on a deadline