A Super-Successful Facebook Campaign
Published by: David Garfinkel on 07-22-2019
Tweet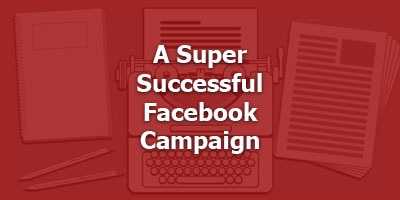 We have one answer for you today, with our special guest, Sam Carlson.
He's an online traffic and conversion guy, with a specialization in local business marketing. His agency is called 25th West. Sam and his team use digital marketing strategies to grow private medical practices.
Facebook likes what they did so much that they featured 25th West on their Facebook Business™ page as a case study. We're going to talk about that today, and a whole lot more.
Sam is also Co-Host of The Next Level Facebook Ads Podcast, and I highly recommend it.
We asked Sam these questions:
1. Writing ads and creating campaigns on Facebook, seems to me, like being forced to write while wearing handcuffs, and with a special pen that runs out of ink when you try to write certain words.
That is, there are restrictions, that for most ad writers — especially direct-response copywriters — run counter to the way we are used to writing ads.
Yet you have found a way to make it work. So much so that you won an award for your campaign from Facebook! We'll get to the campaign in a minute. But first, please talk to us about the right mindset for winning on Facebook — I don't mean awards necessarily, I just mean having a winning campaign and getting profitable business. And could you also talk about techniques you use and techniques you avoid using?
2. OK, let's go over the numbers on your campaign.
3. So, how did go about getting these results?
4. What did you learn from this campaign, and how can Copywriters Podcast viewers and listeners put some of your learnings to work for themselves… especially on Facebook?
5. I know you have a podcast yourself… you and Phil interviewed me on it! Could you tell our listeners about that, and anything else you have to offer in the way of products, coaching, training, or other info stuff?
Sam's Case Study
Keywords:
facebook ads