Mindset… Messaging… Money
Published by: David Garfinkel on 08-19-2019
Tweet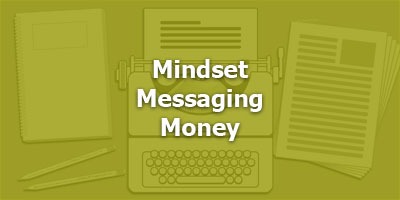 You see, Linda learned about mindset where it really counts: In federal prisons, and in the courtroom. Linda was a criminal defense attorney for 17 years and she saw first hand the difference that mindset makes in people's lives. She also learned a lot that she was able to apply to copywriting, and I'm hoping we'll be able to get her to talk about that today, too.
Linda works with copywriters and entrepreneurs on their mindset and messaging, because while most people bellyache about money, underneath earning power and success are first, mindset, and secondly, how you present yourself in words to the world. So says she, and I agree.
So Linda -- welcome, and thanks for joining us.
Let's dive right into mindset. I have heard that at Kira Hug's and Rob Marsh's events, they call you the "Mindset Girl." Affectionately! Could you give us a brief rundown on what mindset is, and how it affects copywriters?
You have a story about Justin Blackman you said we be OK to share. Would you tell us about it?
Now, as for messaging, or branding — you've said that most copywriters don't need to hire you to do it for them, but it's important for copywriters to have a unique brand message. Talk to us about that, if you would.
Again, what about Justin Blackman? As our case study poster child for the podcast.
And finally, money. Besides what we've already covered, what can you tell us about the relationship between money and mindset?
Also, I wanted to ask you what you learned in your 17 years as a criminal defense lawyer that we can use in copywriting?
You have a course coming up called "Master Your Mindset." Tell us about it. We'll put a link in the show notes:
Linda's Website
Keywords:
mindset breakthroughs