The Four Emotions of Copywriting, Part 2, with Kyle Milligan
Published by: David Garfinkel on 10-07-2019
Tweet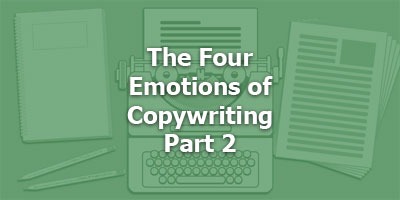 Kyle is on staff of Agora financial and won a coveted award for the performance of his copy: What looks like a giant gold record. This is for bringing in 51,000 new names to the company in 2018. If you think that's easy because Agora is a giant company, take it from me. It isn't easy. It takes skill, perseverance, and a certain special something I haven't been able to identify yet.
Now Kyle, he has identified something unique and very valuable that I've never heard about from anyone else: The four emotions of copywriting. He's agreed to talk about them today on the Copywriters Podcast, and for that, I thank you in advance, Kyle.
Here are the questions we discussed:
We had a wide-ranging discussion of valuable nuggets for copywriters and business builders. Here are some of the questions we discussed:
What is the language of copywriting?
Where did it come from?
Can you tell me a little bit about your big 4 emotions?
How did you come up with those?
What made you decide to start a YouTube channel?
What is your end goal?
So you've put all this into a book- can you talk about that?
Kyle's website:
https://kylethewriter.com/
Keywords:
Emotion driven copywriting